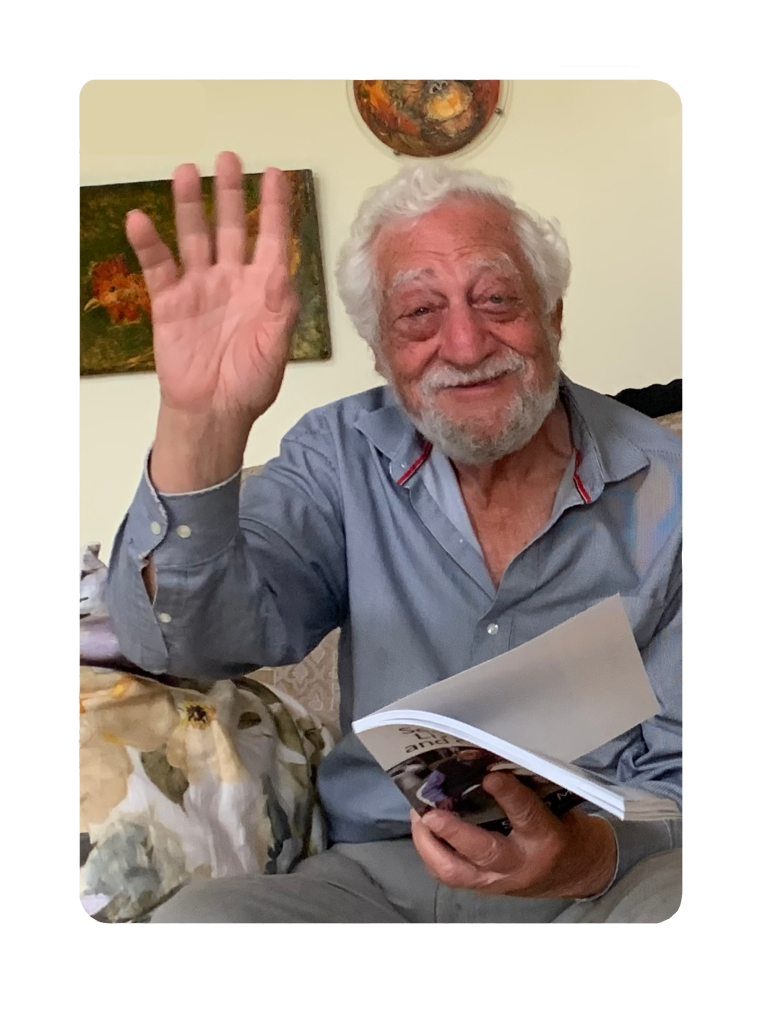 Santo unexpectedly passed on November 1st, 2022 following complications arising from a stroke three days earlier. At the time of his peaceful death, he was surrounded by loved ones.
His contributions to the development of ceramics included pit-firing, wheel work, abstract hand-building and figurative studies. The infamous studio in North Vancouver was a favourite location for workshops, private studies and community engagement that included the use of his large gas kiln. He welcomed clay enthusiasts, far and wide, into his enthralling space that yielded creation, discussion, wine-making and impressive displays. For many years Santo was also working in Aldergrove and offered several workshops in our shared studio where his passion and expertise continued to connect with a new community as well as the familiar long-standing friends and colleagues.
His move to a spacious natural environment in Aldergrove prompted exploration into the world of a rural life that included peafowl, cats, dogs, chickens, horses and many trees. Drawings of animals started to emerge as he discovered anatomical similarities to humans observed not only in our pets but in the wild mammals that he encountered. His perennial study of human anatomy continued with Art in the Country sessions that featured professional models and enthusiastic participants. There he completed a series of sculptures that reflected his breadth of interest with human portraiture while he sang familiar Italian tunes, enjoyed coffee with Sambuca and chatting with colleagues. These were the essentials of his life that were threaded throughout the many hours of intense practice and continued right up to the hospital stay.
While Santo's numerous professional accomplishments have been noted on this website and in numerous articles written by authors, art historians and ceramic colleagues, this wondrous soul had many other sides. Forever the passionate teacher, always the quick-witted comedian, the loyal and generous friend, supportive colleague, industrious problem-solver, loyal partner and gracious homemaker, he maintained a "life-long learner" status that threaded itself in both new and familiar undertakings.
We were life partners for 17 years and felt ourselves lucky to have shared an abundance of fulfilling experiences that included working in the studio, attending art openings, discussing our work, preparing for and participating in weekly drawing and modelling sessions, walking out with our dogs on trails, entertaining a small group of family and friends and experimenting with new culinary challenges. This was our life.
Santo's enthusiasm for seeking figures and faces in all that he saw in the natural environment where we lived sustained many a pensive inquiry into the creative spirit that molded his signature. He was a life force that showed little inhibition and broadcasted a continuing quest for aesthetic excellence in all that he touched. Luckily for us, he touched many.
-Susan Gorris